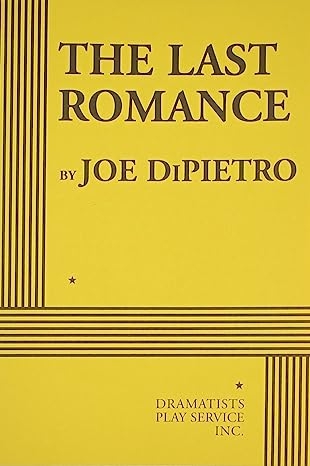 ---
---
---
A crush can make anyone feel young again—even a widower named Ralph. On an ordinary day in a routine life, Ralph decides to take a different path on his daily walk—one that leads him to an unexpected second chance at love. Relying on a renewed boyish charm, Ralph attempts to woo the elegant, but distant, Carol. Defying Carol's reticence—and his lonely sister's jealousy—Ralph embarks on the trip of a lifetime, and regains a happiness that seemed all but lost. THE LAST ROMANCE is a heart-warming comedy about the transformative power of love.
---
Show dates
Nov 2-5 & 9-12, 2023
---
---
---
---
Nunsense is a hilarious spoof about the misadventures of five nuns trying to manage a fundraiser. Sadly, the rest of the sisterhood died from botulism after eating vichyssoise prepared by Sister Julia Child of God. Thus, the remaining nuns – ballet-loving Sister Leo, street-wise Sister Robert Anne, befuddled Sister Mary Amnesia, the Mother Superior Sister Regina, and mistress of the novices Sister Mary Hubert – stage a talent show in order to raise the money to bury their dearly departed. With catchy songs and irreverent comedy, Nunsense is sure to keep audiences rolling with laughter. This show is perfect for a small cast of women with excellent comedy chops and is a great addition to any theatre season.
---
Show dates
Feb 8-11 & 15-18, 2024
---
---
---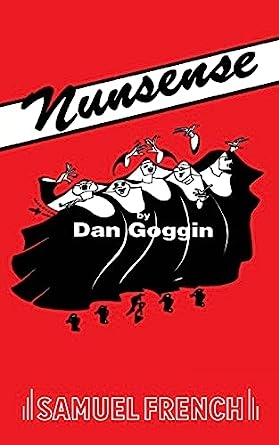 ---
---
---
It's been over twenty years since Guy ditched his high-school sweetheart Gloria at the prom, and they haven't spoken since. Now he's a failed LA lawyer, divorced, and working at his brother's resort in the Muskokas. When a wedding conveniently brings Gloria to the resort for a weekend, Guy is determined to keep his distance. But their high-school friends Eva, Leslie, and Peggy, and Peggy's mom Jessie—the crew's former teacher—decide to play matchmakers and reconnect the long-split pair.
---
Show dates
May 2-5 & 9-12, 2024
---
---